Why Choose Gentry Ford of Ontario, Oregon
Our Customers Are
At Gentry Motors, customer service is our #1 priority. Whether you're dealing with our parts and service departments, or working with one of our sales and financing professionals, we go the extra mile to make sure that you are satisfied. Gentry staff is empowered with the flexibility to get the job done as promised, and at a fair price. At Gentry, you won't be buried under mountains of sales jargon or doubletalk. We ensure all our transactions are explained in a consistent and transparent manner.
Our Experienced Staff
When you deal with Gentry, you get the confidence of knowing that you're gettingford dealer boise the collective experience of a community landmark. Gentry Motors has been serving Ontario, Oregon and the surrounding areas for over 58 years. Meet our Staff.
Our First-Class Service
Our First-Class Service puts you in the driver's seat, literally. Our goal is to make sure each and every customer's experience is share-worthy. We want you to tell your friends, neighbors and co-workers about the great service you got at Gentry.
Our Community Commitment
Gentry wouldn't be where we are without you, our customers. We want to show our gratitude by giving back and making sure that we can help the next generation of car buyers and beyond. Gentry supports many local causes, including local sports teams and other community organizations.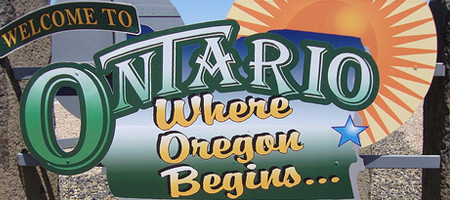 Our Focus on Improvement
We strive to improve our systems and procedures every day with the goal always being to build upon our reputation as the best in the industry. Our passion for excellence is evident in long relationships, both with customers, and the community-at-large. By encouraging growth and opportunity for our employees, and re-investing in our community, Gentry continues to give to the people who helped make us #1.